Child Anxiety
In a world that is often ruled by immediatism and where with each day social demands impose on us a growing dispute for a place in the sun, stress finds fertile ground to proliferate. Adults are not the only victims of what is considered to be one of life's modern-day diseases. Our children are also experiencing a similar situation. . . Their lives seem to be increasingly like ours: full of commitments and tasks. They end up not having time to be children.
Many of them also suffer from a serious problem that causes them to feel great anxiety: bullying. This must be strongly opposed by those who are responsible for these young people. If not, we shall be accomplices to this violence, which originates precisely from the bad way in which child and youth behavior is managed. This is a highly regrettable situation that has been jeopardizing the school performance of so many children. This is working against the future.
shutterstock

Anxiety disorder
The Centro de Atendimento e Pesquisa de Psiquiatria da Infância e Adolescência (CAPIA) [Childhood and Adolescence Psychiatry Service and Research Center] of the Santa Casa de Misericórdia of Rio de Janeiro, Brazil, has shown that the number of children with anxiety disorders has grown substantially over the last few years.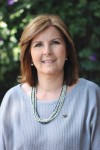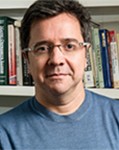 Today I present extracts from two important interviews broadcast by the Super Good Will Radio Network's program Educação em Debate [Education on Focus] about child anxiety. Although they went on air in 2011, I believe their content to be extremely up-to-date today. Hosted by educator Suelí Periotto, the program featured two specialists: psychiatrist Fábio Barbirato, Head of the Child and Adolescent Neuropsychiatry Department of the Santa Casa de Misericórdia of Rio de Janeiro, and Abram Topczewski, child neurologist at the Albert Einstein Hospital in São Paulo, Brazil.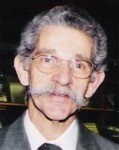 With regard to how to distinguish common anxiety from pathological anxiety, Dr. Barbirato clarified that "anxiety is no longer natural when it harms both the social and school development of children. For example, in the week they have oral presentations, they're unable to pay attention in school, they have a headache, feel nauseous, and sometimes have skin lesions, like psoriasis, or their hair begins to fall out as a consequence of anticipatory anxiety."
Dr. Barbirato also pointed out some of the factors that corroborate the growth in the number of children with anxiety disorders: "What's happening is that this environmental stress the boy or girl experiences is characterized by the pressure put on them to get good grades at school and by the violence the child experiences, from those who live in a privileged place to those who live in a simpler location. These are triggering factors for speeding up symptoms that would probably appear later."
And he warned: "I think it's important to stress that anxiety disorders are two to three times more common than autism and hyperactivity. Anxious children suffer equally as much, or more. If they are not treated, they have a greater probability of developing panic in the future, as well as depression and other more serious disorders. It's essential that parents seek help for their children and don't think that this is something simple that's going to go away over time. There are specialist services all over Brazil. People just need to look for a university that offers children's psychiatric services. Your son and daughter will certainly be well cared for, receive guidance, as will the family and, if necessary, even the professionals from the school where the child studies."
Continuing with the topic, I now pass the word over to Dr. Abram Topczewski, a child neurologist at the Albert Einstein Hospital in São Paulo:
Multidisciplinary treatment
Questioned as to whether poor quality sleep patterns and eating problems generate anxiety in little ones, Dr. Topczewski explained: "These children often have agitated sleep patterns, with nightmares. But it's not only their sleep that suffers. There are children who, when they're anxious, the first thing they do is eat compulsively. On the other hand, you can also have what is diametrically the opposite: anxious individuals who lose their appetites and stop eating. You really have a clinical picture with different characteristics for each person."
Adults before their time
In the opinion of Dr. Topczewski, "the eagerness to obtain things is so great that you end up placing children in the same scheme. Today, a child goes to school in the morning, runs home for lunch and still has sporting activities, English classes. . . Before you notice what's happening, they're getting home at six or seven o'clock in the evening. And then they just have time to have dinner and go to bed. This happens because they're occupied doing chores all day long and they no longer have that moment of doing absolutely nothing, of just playing. Why? Because we're turning the child into an adult before their time; and that undoubtedly leads to a lot of anxiety."
Thank you doctors Fábio Barbirato and Abram Topczewski for your valuable information.
Living a life based on Ecumenical Spirituality is also a very healthy experience. Praying and meditating with our family can help a lot with balancing out the energies of our children.