Never Give Up on Those We Love
Source: A Reflection of Good Will taken from the book "Hope Never Dies," April 2020. | Updated in October 2022.
I see the following verse as one of the most touching from the Holy Gospel of Jesus regarding the Charity of God to us:
The Mission of the Son of God
(Good News of Christ according to John 3:16)
"For God so loved the world that He gave His One and Only Son, that whoever believes in Him shall not perish but have Eternal Life."
And the Good Shepherd1 never fails to shelter us and zealously guide us toward personal growth. This is one of the profound evangelical lessons—therefore, of Spiritual Citizenship—which I have implemented over decades in all activities of the Good Will Organizations. In Jesus, a Dor e a origem de Sua Autoridade — O Poder do Cristo em nós [Jesus, the Pain, and the Origin of His Authority – The Power of Christ Within Us] (2014), I stated:
DOWNLOAD YOUR E-BOOK "HOPE NEVER DIES"
We must never give up on the people we love, even those who, for any reason, we stopped loving or never loved. In fact, we cannot, under any circumstance, abandon a human creature, since ultimately we all belong to the Extensive Family of God. Let us learn from Jesus, for He is the Great Friend who never abandons a friend along the way. The Zealous Shepherd goes after the lost sheep wherever it might be.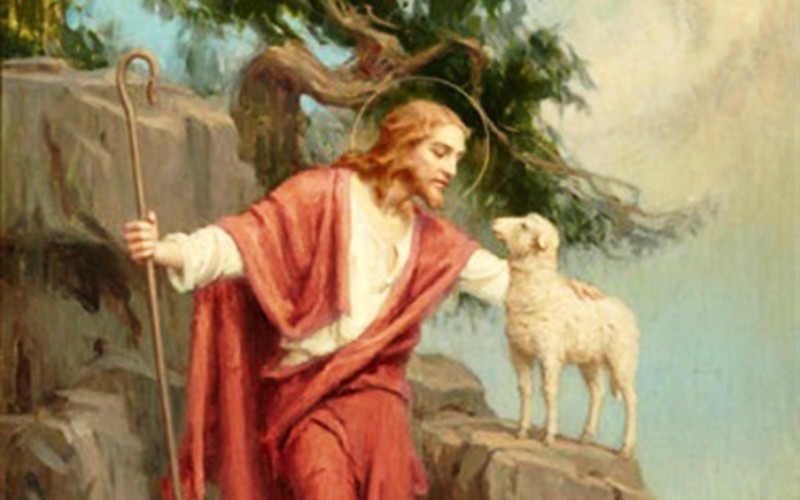 The Parable of the Lost Sheep
(The Gospel of Jesus according to Luke 15:4-7)
4 Suppose one of you has a hundred sheep and loses one of them. Doesn't he leave the ninety-nine in the open country [in safety] and go after the lost sheep until he finds it?
5 And when he finds it, he joyfully puts it on his shoulders
6 and goes home. Then he calls his friends and neighbors together and says, "Rejoice with me; I have found my lost sheep."
7 I tell you that in the same way there will be more rejoicing in Heaven over one sinner who repents than over ninety-nine righteous persons who do not need to repent.
It is essential to reflect on these salvific teachings in our daily lives. Jesus never forsakes anyone!
______________
1Good Shepherd — In His Gospel according to John 10:11, Jesus says: "I am the Good Shepherd. The Good Shepherd lays down His life for the sheep."