Charity Sustains Human Life
Charity—understood as Universal Fraternity, therefore an instrument for the true progress of the peoples—is a topic always addressed in my articles, because I consider it to be essential for our survival. Thus, I find it appropriate to continue with my analysis of this precept, in view of the High-level Segment of the United Nations Economic and Social Council (ECOSOC), which will be dealing with the theme, "Empowering people and ensuring inclusiveness and equality," from July 16-19, 2019.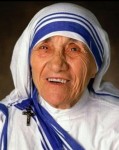 Since January 1994, the Legion of Good Will (LGW) has been taking part in these important meetings held by the UN. In its publications, the LGW presents Charity as a consistent alternative to inspire public policies that work to eliminate global ills. It is comforting to see that the United Nations has given great importance to this topic and its ramifications, which increases the hope of better times for all. In 2013, for example, this respected organization proclaimed September 5 as the International Day of Charity, in a just tribute to the anniversary of the passing away of Mother Teresa of Calcutta (1910-1997). She was an icon of protection for the poorest and most vulnerable and won a Nobel Peace Prize in 1979.
Currently, almost half of the world's population—3.4 billion people—struggles to meet their basic needs, according to a study published by the World Bank in 2018. Discussing mechanisms for inclusiveness and equality from the perspective of Ecumenical Fraternity is fundamental in these times of multiple demands.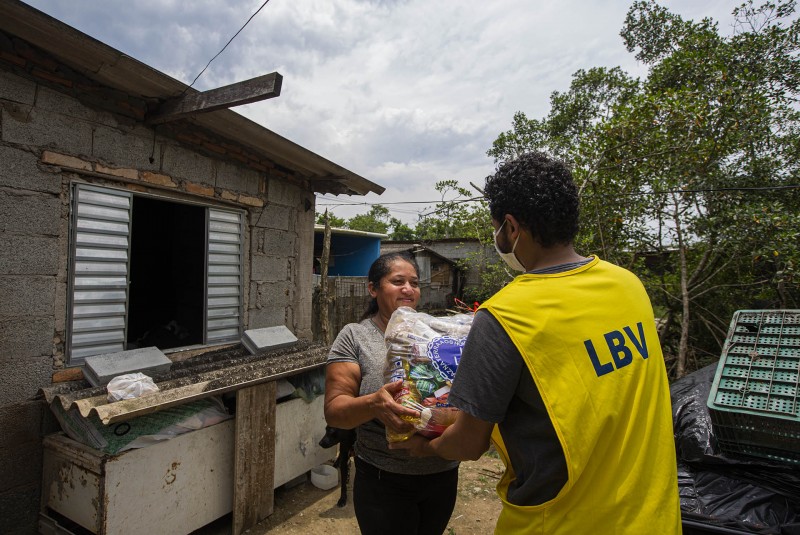 On behalf of the LGW, I extend my cordial greetings to all international delegations, authorities, and representatives of civil society who are discussing such crucial subject in New York, the United States. My sincerest wishes for a fruitful event.
I take this opportunity to give you a preview of a small extract from O Capital de Deus [The Capital of God], a book I am very carefully preparing and in which I transcribed some of the speeches I have delivered since the 1960s: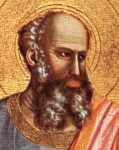 Let us meditate on this passage from John the Apostle in his First Epistle 4:20: "Whoever claims to love God yet hates his brother or sister is a liar. For whoever does not love their brother and sister, whom they have seen, cannot love God, whom they have not seen."
Charity, which was created by God, is the feeling that keeps human beings alive at times of agony in their existence. If you tell me you do not need Love, you are either mistaken or sick. . . In short, it is simply this: Love, synonym of Charity, is lacking in our shortsighted society clouded by an insidious culture maintained by those who provoked all the woes that have bloodied the History of all peoples and that place us in constant danger. For how long?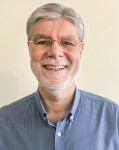 Charity sustains human life. When the Brazilian journalist Francisco de Assis Periotto heard these words of mine, he added: "with bread and with decency."
Charity and the Capital of God
Charity, in its most profound expression, should be one of the major statutes in Politics, since it is not limited to the simple, honorable act of giving bread. That is a feeling that—while illuminating the Soul of the members of the Executive, Legislative, and Judicial branches of government—will lead the people to a regime in which Solidarity is the foundation of Economy in its most wide-reaching sense. That requires a restructuring of Culture through Ecumenical Spirituality and the Pedagogy of Affection*, both among people and as an academic discipline. May the intellectual field, however, have none of the prejudice that, at times, reduces the perspective of great analytical thinkers because some of them succumbed to a certain ideological and scientific dogma. This is inconceivable coming from minds that are highly investigative, especially because Science is prodigious in achievements for the common good. But also in its heart and in other areas of knowledge, there were those who suffered a lot from misunderstanding due to the emasculating conventionalism of some of their peers who rushed to prejudge them. Socrates, Bias, Baruch Spinoza, Dante Alighieri, Galileo Galilei, Semmelweis, William Harvey, Samuel Hahnemann, Maria Montessori, Luísa Mahin, Dr. Barry J. Marshall, and Dr. J. Robin Warren were their victims, as were other famous names who are universally respected.
In short, Charity, as synonym of Love, constitutes a special Science and should be at the forefront of a world where human beings are treated as they deserve: in a humane and, therefore, civilized way. We would thus be building up an Empire of Good Will on this planet, which is an excellent state for the Capital of God—in other words, human beings with their Eternal Spirit or, we could say, the Eternal Spirit of human beings, which, in essence, is what we really are—who moves along every corner and can no longer accept criminal speculation about himself/herself. . . .
The following quote by Brazilian educator and writer Cinira Riedel de Figueiredo (1893-1987) contributes to what we discussed previously: "The improvement of everything that is born, grows, lives, and is transformed on Earth depends on every man and woman, because nothing dies in fact. There is a continuous transmutation, and we must be the guides so that this transformation turns into a constant ascension, becoming ever more beautiful and more perfect in order to better represent the life that rekindles it."
We Are Not Situated in the Kingdom of Clouds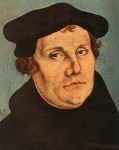 Distorted thinking about the broad meaning of Charity has produced great losses in society. Once and for all, we have to understand that, in its broadest sense, the Sublime Commandment of personal and collective survival is Charity. It extends to include all strata of spiritual and human creative action, where an invitation from the Soul awaits before manifesting itself in it.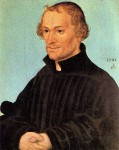 Philipp Melanchthon (1497-1560), the respected German theologian and educator who headed up the Lutheran church after the death of Martin Luther (1483-1546), placed himself on the side of those who prefer to serve, when quoting the following aphorism: "In essentials, unity; in doubtful matters, liberty; in all things, charity."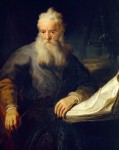 In his First Letter to the Corinthians 13:13, the Apostle Paul taught that of the three theological virtues (Faith, Hope, and Charity), the greatest one is Charity, which, as we never tire of repeating, is synonymous with Love. You do not believe it?! Just look it up in a good dictionary.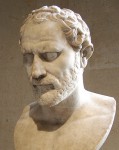 There are also those who believe that Charity is the action of the weak, the escape for those who do not want a definitive solution to social problems. . . But the proposals they have been putting forward for so long have not solved the world's woes. Everything must begin with human beings and with their Eternal Spirit, the target of Charity, which is not the refuge for dreamers or an escapist proposal of the complacent. On the contrary, having Charity as a life decision, as an activity that promotes profound transformations in society starting with the sentiment of each individual, requires determination, character, and courage. This is what the famous orator of antiquity Demosthenes (384-322 B.C.) shows when he states: "You cannot have a proud and chivalrous spirit if your conduct is mean and paltry; for whatever a man's actions are, such must be his spirit."
Charity — Divine Plan of Life Preservation
There will be no Solidary Society and, possibly with time, no planet as we know it, unless we understand Charity as a Divine Plan to survive human greed.
Speaking of God, Mary Alcott Brandon's maxim is quite appropriate for this text: "There is a superior force directing the Universe. What we call it is secondary."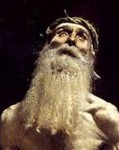 Poor are those who ignore the perfect Law of Fraternity and Justice, for they forget the Creator and His creatures. In the Book of Job 34:11 and 12, we find these words of Elihu: "God repays everyone for what they have done; He brings on them what their conduct deserves. It is unthinkable that God would do wrong, that the Almighty would pervert justice."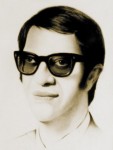 Through the psychography of Chico Xavier (1910-2002), the famous Spiritist medium from Uberaba (Brazil) Cornélio Pires (1884-1958), a journalist, poet, and one of the greatest promoters of Brazilian folklore, published in the book Conversa firme these evocative verses: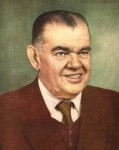 "Societies and groups
Are destined for Goodness.
God does not create any evil
Or captivity for anyone."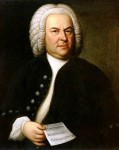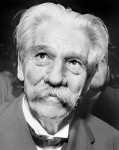 Fraternity is the Law; Ethics, its discipline; Justice, its enforcement. No one is unhappier than those bereft of Faith and Charity. Who is truly rich? Those who love. Just like wise and fortunate are those who behave in the same way, promoting the well-being of society. This is the case of the philosopher, physician, and musicologist, the interpreter of Bach (1685-1750), Albert Schweitzer (1875-1965), who for more than 50 years cared for the sick in Lambaréné, in the former French Equatorial Africa. He said: "Example is not the main thing in influencing others. It is the only thing."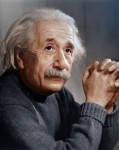 This well-known missionary, who was also the 1952 Nobel Peace Prize winner, was considered by Albert Einstein (1879-1955) to be "the greatest living man" of his time. Gandhi (1869-1948) had already been assassinated.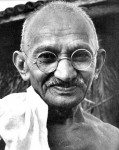 Because we have confidence in the ideal of Good Will, we shall persist until we turn the Economics of Spiritual and Human Solidarity into a reality, based on Jesus' New Commandment (The Gospel according to John 13:34 and 15:13)—"Love one another, as I have loved you. . . . There is no greater Love than to lay down one's life for one's friends"—which is an integral part of the Survival Strategy, as I published in Folha de S.Paulo in 1986.
Exalted Social Spirit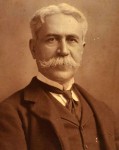 Technological advances have overthrown many frontiers and made some collapse onto others, among them economic and social frontiers. Nevertheless, globalization is not going to prevent diversity. The more globalized we become, the more expressive regionalism becomes. Everybody influences everybody else in various ways. However, barriers in different parts of the world still make the distance between rich and poor grow ever bigger. This can result in profound consequences at a global scale, like the end of the Roman Empire. But this time such transformations may cause unusual consequences even in those hearts of stone that were previously against the pragmatic spirit of Charity and that will be led to think that some vital things do exist, even for such as them, like. . . compassion. . . . Charity is not the trivial sentimentalism to which some people would like to reduce it. The great Joaquim Nabuco (1849-1910), first ambassador of Brazil to the United States, was right when he wrote: "Religion opposes the struggle for life, which is the Law of Nature, with Charity, which is the struggle for the lives of others."
What could be more important for strengthening communities than this exalted social spirit?
It is equally possible in our daily attitudes to hope to find the complete path of true independence of any nation in the exalted meaning of Charity.
Charity is a serious matter.
_______________
* Pedagogy of Affection — In his book É Urgente Reeducar! [It Is Urgent to Re-educate!] (2010), Paiva Netto explains his pioneering teaching proposal, which presents a new learning model, based on Ecumenical Spirituality, combining heart and intellect. This educational approach has two segments: the Pedagogy of Affection and the Ecumenical Citizen Pedagogy. It is successfully applied in the teaching network and in the social and educational programs and services developed by the Legion of Good Will, as well as in the shelters for the elderly and in the social service centers of the Organization. "It is based on values that come from Fraternal Love, which has been brought to Earth by various luminaries, notably Jesus, the Ecumenical Christ, the Divine Educator," as highlighted by Paiva Netto. In the Pedagogy of Affection, the focus is on children up to 10 years old. It believes that the affection that is present in the good relationships among the family members can also contribute to the socialization of the children in the school environment. The president of the LGW always says, "World stability begins in the hearts of children." The next step in the teaching-learning process is the Ecumenical Citizen Pedagogy, aimed at teenagers, young people, and adults, encouraging them to live the Ecumenical Citizenship, based on the full exercise of Planetary Solidarity. The Pedagogies' banner is the New Commandment of Jesus: "Love one another, as I have loved you. Only by this shall all of you be recognized as my disciples, if you have the same Love for one another. There is no greater Love than to lay down one's life for one's friends" (The Gospel according to John 13:34 and 35 and 15:13).