Charity and Strategy
Article published in the GOOD WILL Women magazine forwarded to the United Nations in March 2016.
The destiny of being a woman and the universal dimension of Fraternal Love are topics that converge and must be remembered in this 60th Session of the United Nations Commission on the Status of Women (CSW), held from March 14 to 24 in New York/USA. After all, most of the time the responsibility for looking after children, the elderly, and the sick is in the hands of women, and the education, health, and well-being of family members depend on their work and income.
Empowering, therefore, this natural activist of human rights is an urgent task for the advent of a Solidary, Altruistic, and Ecumenical Society, which requires a spirit of true Charity, a subject which I will discuss in this article, based on my experience of decades of work in the Legion of Good Will (LGW).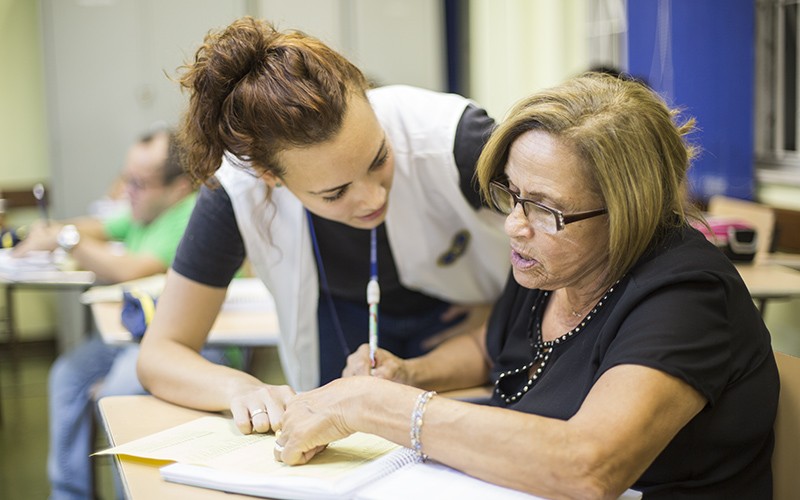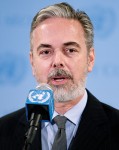 But first, I would like to openly greet Ambassador Antonio Patriota, Permanent Representative of Brazil to the United Nations, Chair of the historic 60th edition of the CSW, and a longtime defender of gender equality. In granting an exclusive interview to GOOD WILL Women, he gave us the honor of bringing relevant considerations about the meeting, enrichening that publication.
Indispensable tool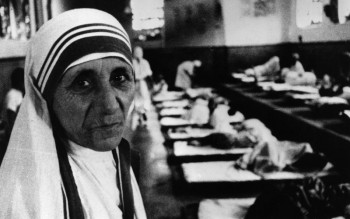 On September 5, 2013, the United Nations launched the annual observance of the International Day of Charity. The LGW was invited to participate and during the ceremony, which took place at the UN Headquarters in New York, talked about the power of Complete Charity for complying with the global sustainable development agenda. September 5 refers to the date on which Mother Teresa of Calcutta (1910- 1997) passed away. She was an icon of assistance to the poorest and most vulnerable people and received the Nobel Peace Prize in 1979.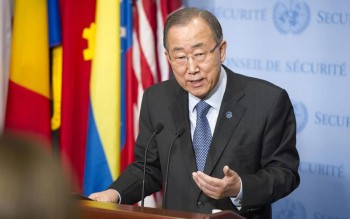 Regarding the objective of this important day, UN Secretary-General Ban Ki-moon stated: "Charity plays an important role in upholding the values and advancing the work of the United Nations. Donations of time or money; volunteer engagement in one's own community or on the other side of the world; acts of caring and kindness with no thought of recompense; these and other expressions of global solidarity help us in our shared quest to live together in harmony and build a peaceful future for all. I welcome this first observance of the International Day of Charity."
In English, charity rhymes with amity; and not just phonetically. Its action is intrinsically linked to the cordial gesture of enlightening and protecting the less well-educated.
In the new edition of my book Cidadania do Espírito [Citizenship of the Spirit], I dedicate a chapter to the meaning of the word Charity, based on concepts I have developed since the 1960s. I invite the reader to reflect on what, in my opinion, is an essential tool for adjusting the mechanisms of society, which is still today governed by individualism, whether in the private or collective sphere. As a matter of fact, this has led people to indifference, to a dryness of the Soul, that is, the absence of Solidarity, Fraternity, and Generosity in human and social relationships. Here are some extracts on the subject. I hope you appreciate them:
Charity is not a feeling of foolish people. It is a strategy of God that establishes in our hearts the ideal condition for us to work, govern, do business, manage, preach, do Science, elaborate on Philosophy, and, with a spirit of Generosity, practice Religion.
When there is Fraternal Love, incomparable commitment, and consecrated competence, which is developed with hard work and zeal—even the simple act of banging a nail into a piece of wood (believe in your own worth!)— there are no limits to the foundation upon which a better world can be built.
To voluntarily practice Good actions is one of the most beautiful pages of Love that a human being can write. . . . Charity, allied with Justice, is the fuel to profound transformation. Its action is subtle, but effective. Charity is God, when understood unequivocally as Love, not as vengeance.
Effective Reform
Inhumanity results in inhumanity, and that, in a nutshell, is the explanation for the current state of the planet. However, with the wealth of our Spirit we can build a more significant tomorrow. No reform will be long-lasting if there is no sense of Charity in our Soul.
Charity is the gravitational center of political, social, philosophical, scientific, religious conscience. If human beings do not understand it they must make every effort to try and do so in order for it to come and abide in their own personal intimacy. No heaven is more auspicious than the heart when enlightened by the forces of Good. This is the divine feeling that keeps us alive. Let us not forget charity and instead of lamenting, especially at times of pain, let us practice it with devotion throughout all of our existence. This is great remedy for the Soul.
Charity is the proof of the power that the Spirit has of building promising times for citizens across the planet. There is no greater inspiration for good politics than this. An absurd?! Time will show that it is not. In fact, it is already proving otherwise.
Charity: Excellent Politics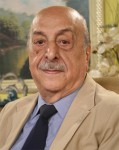 As I affirmed in 1981 to the late Italian journalist resident in Brazil Paulo Rappoccio Parisi (1921–2016): It has become urgent to illuminate Capitalism with the light of the moral, ethical spirit of Charity, which comes from God—meaning Love and Justice, in Truth and Mercy—, so that the unbridled craving for capital, in other words, greed and corruption, does not weaken Democracy from time to time with the results we are well aware of. On the contrary, we shall continue to witness, horrified, the denial of the right to freedom, to life, to healthcare, to study, to employment, and to happiness of multitudes that dared to be born.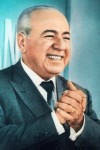 This is excellent Politics: the measure taken to educate, re-educate, instruct, and spiritualize on the road to Peace, resulting from the fellowship of the numerous cultures that form civilization, which in itself is one, truly planetary. (And let us never forget that our existence is not only physical, since it begins up Above, before we become flesh.) One day, those with courage to develop this theme will appear, because we need to learn the Laws that govern, from the Spiritual World, our worldly path. Alziro Zarur talked to us about the Politics of God, without hatred and intolerance. This is it. Time, through Master Love or Master Pain, shall prove this. We have a lot to learn from each other, human beings and nations, instead of slaughtering one another. A policy, therefore, of convergence towards Brotherhood in international relations must be adopted, in which, for instance, sports and caring for the environment may have an even greater active participation in life, in the sustainable development of people and of countries. We are complementary beings. One day this reality must be better understood, as well as experienced in an effective and solidary way. Otherwise, what may happen to Humanity will be the kingdom of hatred, a conscious and imprudent extermination practiced throughout the whole planet, with rare exceptions that are likely to happen, because there is always a solution when there is Goodwill and, consequently, the Ecumenism of Peace in the hearts.
(The Editors)
COMPLETE CHARITY: For more than six decades, the Legion of Good Will has advocated for its pioneering thesis of Complete Charity. The practice of this concept created by the founder of the LGW, Alziro Zarur (1914- 1979), and developed by Paiva Netto, means going beyond giving material support, because it values the individual as a whole, offering him or her the necessary support to rise again and to change his or her own reality.
The LGW believes that no nation can develop if its population lacks support. Therefore, all its activities, programs, and social and educational projects are based on the principle of Complete Charity. This work, recognized internationally, was praised by Mother Teresa of Calcutta. When the World Parliament of Ecumenical Fraternity (LGW's ParlaMundi) was inaugurated in Brazil's capital, in 1994, the late missionary congratulated the president of the LGW for the initiative:
"Dear Mr. José de Paiva Netto, I entrust you with my prayers for all people. May God's blessings be with all of you of the Legion of Good Will, and may many people get to know the Love of Jesus through the World Parliament of Ecumenical Fraternity of the LGW and keep alive the Good News of His Love in the world, loving one another as He has loved us. May God bless all of you."