Suicide Does Not Resolve Anyone's Anguish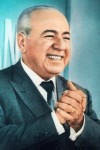 Alziro Zarur (1914-1979) taught:
"Suicide does not resolve anyone's anguish."
The author of Poemas da Era Atômica [Poems from the Atomic Era] was right.
Killing affects the existence of the Spirit for a long time, because not only does it offend the Divine Law, which is Love, but also Justice.
When pain grips you, please recall this page from André Luiz, in the psychography of Francisco Cândido Xavier (1910-2002):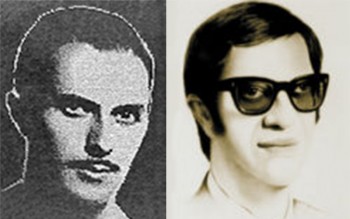 A Little More*¹
"When you are on the verge of exploding in anger, remain quiet a little longer and silence will save you from enormous displeasures.
"When tempted to collaborate with slander, maintain the principles of respect and brotherhood a little longer and benevolence will free you from many complications.
"When discouragement paralyzes your strength for the task to which you were called upon, continue acting according to your duty, exercising resistance a little more and the work you do will become a glorious blessing of light.
"When anger pecks at your heart, use humility and a little common sense and you will not suffer the remorse of having hurt hearts that should be protected and taken into consideration.
"When the lesson becomes difficult for your mind, compelling you to cease your individual progress, focus a little more on the problem or the teaching and the solution will become a divine answer to your expectation.
"When the idea of rest suggests postponement of the work that you are responsible for, persist with a little more discipline and your fulfilled duty will become a crown of blessing.
"When your work appears monotonous and inexpressive, remain loyal a little longer to the commitments you assumed and motivation will return to your field of action.
"When illness of the body brings thoughts of inactivity, seeking to immobilize your arms and heart, persevere with Jesus a little more and continue to help others, acting and serving as you can, because the Divine Doctor never receives our pleas in vain.
"Despite all the difficulties or impediments, do not forget to use some patience, love, renunciation and goodwill in favor of your own well-being.
"The secret to victory in all sectors of life lies in the art of learning, imagining, hoping and doing a little more."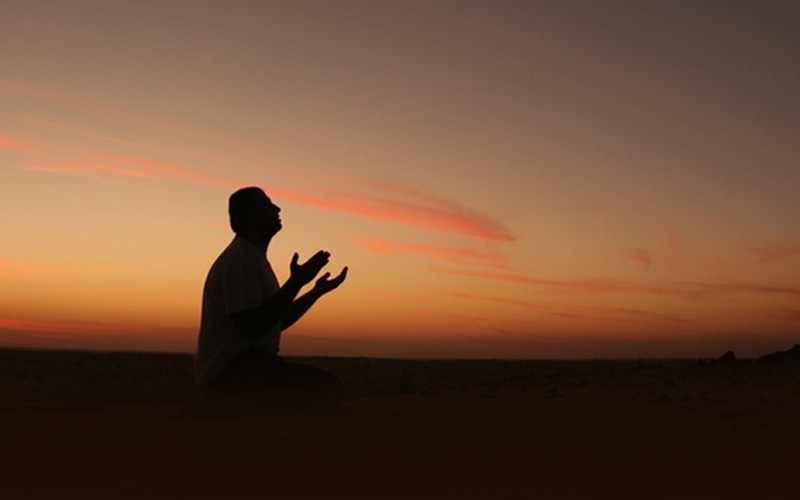 Psalm 31:24 of the Sacred Bible warns in a brotherly way:
"Be of good courage, and he shall strengthen your heart, all you that hope in the LORD."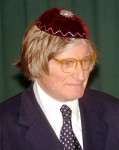 Rabbi Henry Sobel meditates:
"We are not the owners of Life, but merely the guardians of it."
Let us honor, therefore, the extraordinary gift that God gave us, which is Life, and He will always come to our help in the most unimaginable and efficient ways.
What is important is to humbly understand His messages and apply them with the goodwill and effectiveness He expects of us.
The permanent harmony with the Divine Power prepares the Spirit to have the conditions to survive pain, notwithstanding the conflagration of human distempers.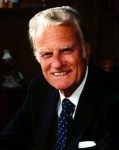 From the book Billy Graham Answers Your Questions emerges this insight from the respected North American pastor:
"Life was given to us by God and only He is entitled to take it away. Moreover, even in the midst of the most difficult circumstances, God is with us. (...) I must emphasize the fact that suicide is a mistake, not being a part of God's plan."
In the Fourth Sura of the Holy Qur'an we find this comfort in an admonishment from Prophet Muhammad:
29. O you who have believed, do not consume one another's wealth unjustly but only [in lawful] business by mutual consent. And do not kill yourselves [or one another]. Indeed, Allah is to you ever Merciful.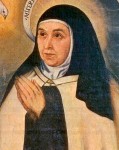 Saint Teresa of Avila (1515-1582), the great Spanish mystic, encourages us to persevere:
"May nothing disturb you, nothing scare you.
Everything passes. Only God never changes.
With patience you can achieve everything. Those who have God lack nothing.
God alone is enough."
The continuation of existence after death will never be a motive for suicide. We all continue alive.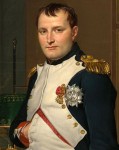 Napoleon Bonaparte (1769-1821) was correct when he lamented this ill-fated choice, which saddens the Spirit of those who allow themselves to be seduced by it, because the arrival into the Other World for those who destroy their own bodies is a great torment, since there is no death after death:
"He who bravely suffers the pains of the Soul is as courageous as he who remains strong before the firing of a battery. Succumbing to pain without resisting, killing oneself to be free from the pain is to abandon the battlefield before having won."*2
Finally, more confident, let us follow the path shown by the Lord in the Book of Deuteronomy, 30:19:
"This day I call heaven and earth as witnesses against you that I have set before you life and death, blessings and curses. Now choose life, so that you and your children may live."
My Friends and Brothers in Humanity, the great fortune is to know that To live is better!
_________________________
*1 Mais um pouco [A little More] – Antologia da Boa Vontade [Anthology of Good Will], 1955.
*2 Despite Napoleon having contemplated suicide during his afflicted military and political career, he did not commit it. Hence the importance of his quote.