Solidarity and Human Rights
Article published in the GOOD WILL Women magazine forwarded to the United Nations in March 2014.
The session of the Commission on the Status of Women is held annually by the United Nations (UN). For several years the Legion of Good Will (LGW) has had the honor and privilege of participating in and contributing to this notable international meeting.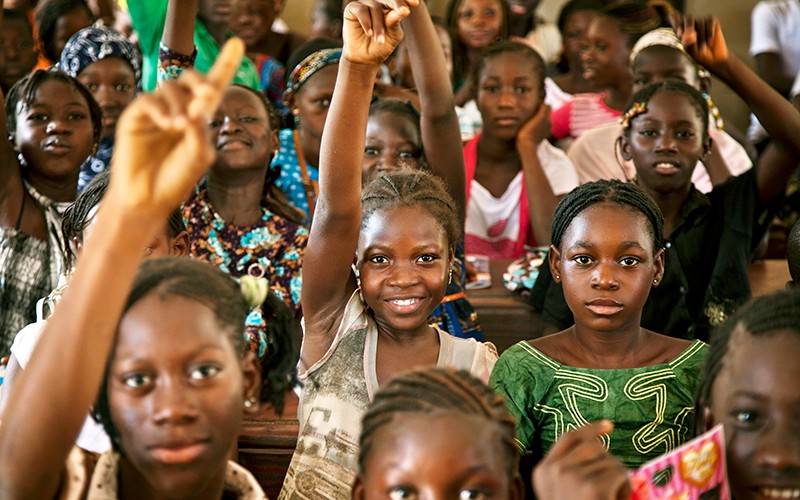 The true upholders of all nations have been women, when they are integrated with God or with the noblest ideals to which a human being can aspire, such as Supreme Goodness, Fraternal Love, Elevated Justice, and True Brotherhood, even if not professing any religious tradition. Nothing is more sensitive than the hearts of spiritually enlightened women. And what more does the world need, especially in difficult times such as the one we are currently living? We need feelings illuminated by the spirit of peace, harmony, solidarity, charity, dialogue, and dynamic fraternity, which resolves social problems without generating worse consequences.
Our compliments on the triumphs achieved by means of the global development goals proposed by the UN in the year 2000. We know, however, that there is still a lot to be done for our fellow beings. That is why this topic "Challenges and achievements in the implementation of the Millennium Development Goals for women and girls" is such an important one to be on the discussion agenda of the representatives of UN Member States, civil society organizations, UN entities, and other participants at this conference in New York (USA).
This is an opportune moment to assess what has been successful and make even greater efforts to achieve the improvements that still have to take place. We must aim for solutions, for example, in the fields of education and health, and in fighting poverty and violence, among which is the repulsive sexual exploitation of women, adolescents, and girls. We can never falter in the struggle for the cause of human dignity and the eradication of social and gender inequality in the world.
According to an estimate by the World Health Organization (WHO), one in every three women on this planet suffers some type of partner or non-partner violence (either physical or sexual). This is unacceptable.
It is essential that we also make progress towards putting an end to salary differences between the genders, in ensuring a more equitable access to managerial positions in the labor market, and a better share of household chores between men and women. In short, we must always guarantee the principles of citizenship and human rights.
Freedom, duties, and rights
Regarding this issue, I present my contribution expressed in modest speeches that were published, among other places, in Reflections and Thoughts — The Dialectic of Good Will (1987) and in Manifest of Good Will (October 21, 1991):
Believing that one can have rights without duties is doing the greatest harm to the cause of freedom. It is important to clarify that when I point to the duties of the citizen over his or her own rights, under no circumstances am I defending a distorted view of labor, where slavery is one of its most abominable facets.
For that reason, we want all human beings to be truly equal in rights and opportunities. Their social, intellectual, cultural, and religious merits, however highly praised and widely recognized, must not be distanced apart from the rights of other citizens. Freedom without responsibility and fraternity is condemnation to chaos.
We work, therefore, for a society in which the Creator and His Laws of Love and Justice inspire zeal for individual freedom. That is what the Permanent Christmas of Jesus evokes in us, the universal message of the Divine Liberator, the one who by His sacrifice offered Himself for Humanity; all this to guarantee political, social, and legal security under His divine vision (...).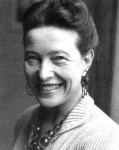 The French writer, philosopher, and feminist Simone de Beauvoir (1908-1986) beautifully expressed the importance of solidarity and dedication towards our fellow being when she said:
"One's life has value so long as one attributes value to the life of others, by means of love, friendship, indignation, and compassion."
The true virtues, in fact, will be those constituted by the actions of people in the honest living of their days, in managing their goods and in respecting what belongs to others, in the beautiful and exciting adventure of life. A nation that is made up of such elements will always be strong and inviolable.
The desired freedom
Over the ages, the study of Law has been improved in order to provide society with more and more solid guarantees. The 20th century, for example, left us a legacy of immense learning by means of the successive civil triumphs over the great difficulties faced by populations.
Given the countless episodes recorded over time, we can conclude that human beings need the bread of freedom. However, there can be no true freedom if it is not enlightened by the fraternal feeling of solidarity. The rest runs the risk of descending into chaos and history is full of examples to prove this.
Let us, therefore, pay tribute to the many activists who throughout history have longed for freedom and worthy living conditions, especially the hardworking women. Every day they commit their very existence to protecting their children, whether they are their own, adopted, or, as I am accustomed to saying, children that represent great achievements in benefit of Humanity. All women are mothers.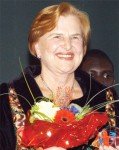 One of these brilliant women was the pediatrician, Brazilian sanitarian, and founder of the Pastoral of the Child Dr. Zilda Arns (1934-2010), who affirmed:
"Social work needs the mobilization of efforts. Each one collaborates with that which hey know how to do or with what they have to offer. In this way, the tissue that sustains the action is strengthened and each one feels that they are a cell for transforming the country."
"Geneva Draft"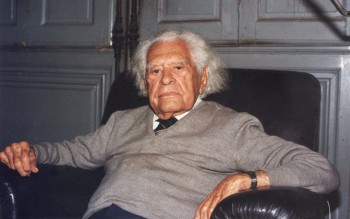 Another remarkable example was Eleanor Roosevelt (1884-1962), the widow of North American President Franklin Delano Roosevelt (1882-1945). She headed the United Nations Human Rights Commission from January 1947 until the 30 articles were adopted in that memorable December of 1948. Considered to be the driving force of the project, Eleanor led a group of 18 members of heterogeneous cultural, political, and religious backgrounds in preparing what became known as the "Geneva Draft", in September 1948, which was presented to and submitted for the approval of more than 50 member states. It is with great pride that I recall the participation of the illustrious Brazilian journalist, my dear friend, Austregésilo de Athayde (1898-1993), one of the most renowned collaborators of this extraordinary work. He was also the president of the Brazilian Academy of Letters (ABL) during 34 years and chairman of the Honorary Board for the Construction of the LGW's World Parliament of Ecumenical Fraternity (ParlaMundi) in Brasília/DF, Brazil.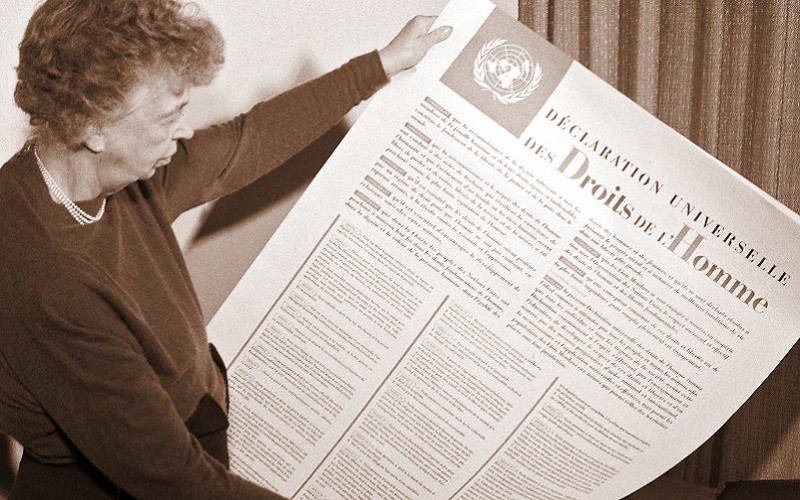 From Eleanor Roosevelt I bring the following reflection:
"For freedom makes a huge requirement of every human being. With freedom comes responsibility. For the person who is unwilling to grow up, the person who does not want to carry his own weight, this is a frightening prospect." [emphasis added]
The great Family called Humanity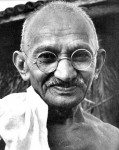 In this 21st century I long for us to be able to consolidate these noble ideals and expand them to all people of the Earth so that they can be fully experienced. And let us never repeat the previous centuries in what they failed.
Very much to the point is this consideration by Mahatma Gandhi (1869-1948):
"If we are to make progress, we must not repeat history but make new history."
In the 58th edition of this prominent event, having women as the core of its propositions—with whom we learn to look after one another with precise care and resignation—, what is our ambition, if not to ask Humanity to have more humanity towards itself? We wish to see dawn the day in which at last we recognize each other as brothers and sisters, components of a single family living peacefully together in this global dwelling.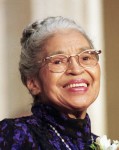 This was what seamstress Rosa Parks (1913-2005), an African-American civil rights activist, dreamed of. This fearless woman once said:
"I believe we are here on the planet Earth to live, grow up, and do what we can to make this world a better place for all people to enjoy freedom."
I often say that humility is above all courageous. And Rosa Parks became an icon in the struggle for racial equality and for the end to prejudice in the United States. Her apparently small gesture — when on December 1, 1955, she refused to give up her seat to a white man on a bus in Montgomery, Alabama—meant breaking the shackles of the tyranny of racism. At that time, even though there were separate seats for whites and blacks, the latter were obliged to get up for white people if all the places on the bus were taken.
Examples like this only reinforce what I have been saying for decades: when we value women we dignify men. And vice-versa.
May God bless this portentous meeting and may women achieve their deserved place in society, because all good things that they support turn into victory!