Hypatia: the Mother of Philosophers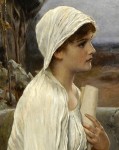 There is nothing more powerful than a mother's heart. On the occasion of Mother's Day, I pay a modest tribute to all mothers by way of a pioneering woman in mathematics and astronomy and an icon of philosophy in ancient times. In Ecclesiastical History, written in the 5th century by historian Socrates Scholasticus (not to be confused with Socrates the prince of philosophers), we find this important record: "There was a woman at Alexandria named Hypatia (approximately AD 355-415), daughter of the mathematician, astronomer and head of the Museum of Alexandria, Theon (AD 335-395), who made such attainments in literature and science and who surpassed all the philosophers of her own time. Having succeeded to the school of Plato and Plotinus, she explained the principles of philosophy to her auditors, many of whom came from a distance to receive her instructions."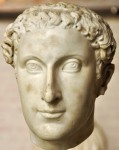 According to researchers, Hypatia was a woman of unique beauty. The year of her birth is controversial. While the most widely accepted is 355, there are those who mention 370. Despite being a pagan, she had among her students many Christians, thereby demonstrating in this way her ecumenical spirit. As a matter of fact, it is by virtue of one of her pupils, Synesius of Cyrene (370-413), who later became the Bishop of Ptolemais, that today we have a more trustworthy record of the only woman ever to direct the Museum of Alexandria. In one of his letters he refers to her as his "mother, sister, teacher and withal benefactress."
At a time when female intellectuality was not recognized, the theses of Hypatia influenced many powerful people. Her talks were not only confined to the philosophical field, because she was also sought out to give her opinion about political and community matters.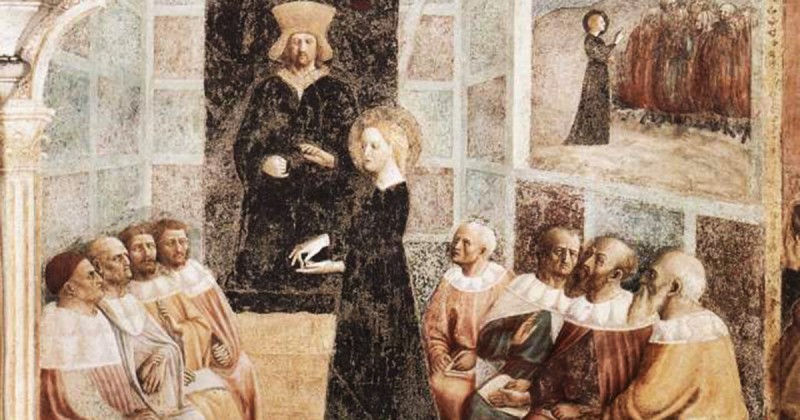 In an environment of strong religious intolerance, Hypatia began to upset people. In 415 she was accused of practicing witchcraft and then was dragged by a mad mob to the Caesareum church. The brutality used to take her life would cause horror among even the most terrible executioners of all times. She was considered a martyr to science, and many point to her death as the herald of the Dark Ages.
Hypatia was an ascetic and celibate and left no heirs, but, as I said in 1987, there are many sublime ways of being a mother, including giving birth to great achievements in favor of Humanity. Such was the case of Hypatia. Her dedication to metaphysical matters generated offspring in order that we constantly bear in mind the need to always seek for replies to the questions that have forever afflicted us: Where did we come from? Why do we live? Where shall we return to one day, after "death"?