Human Machine and the Oil of Feeling
Education, a theme always on the agenda. It is urgent that it be disseminated and looked at by all of us as a safe path that shortens the distance among social classes. Education is also an efficient antidote against violence, criminality, diseases, and everything that negates the healthy development of the people.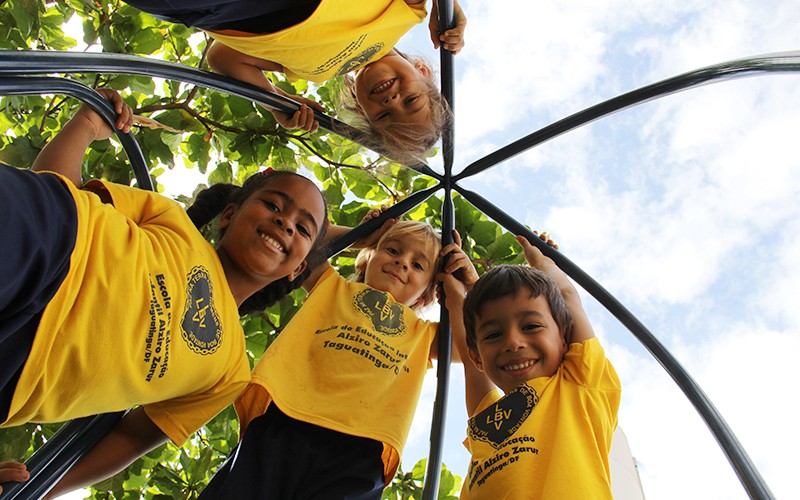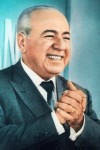 Attending to popular demands, I present here some excerpts from a speech I made on March 9, 2010, in Rio de Janeiro/RJ (Brazil), with the participation of people from various regions of Brazil and abroad via Internet. Among the subjects addressed was the Pedagogy of God, created by Alziro Zarur (1914-1979), which throughout the years we have extended to the socio-educational thesis of the Legion of Good Will. This pedagogical proposal aims to combine the cognitive development of the student with the culture of plural respect.
This is why it is important to always apply Ecumenical Spirituality, about which I have spoken many times. That gave rise to the Pedagogy of Affection (for children) and the Ecumenical Citizen Pedagogy (for youth and adults), respectively.
Reflecting on the subject, I affirmed that it is not enough to learn only humanly rational things. As I said in February 1984, speaking to the women involved in actions of the LGW, and later in an article published in the Folha de S.Paulo newspaper on July 27, 1986: Instruction, for us, is that learned at school, university, and at any other teaching institution, and should be associated with the home as a form of Education. This alliance is indispensable. Without Instruction and Education there is no progress. Nevertheless, instructing and educating is not only to teach how to read, to delve into books. It involves, above all, the enlightening of intelligence in order for Human Beings to perform their harmonic functions in society. In fact, both society and government should permanently join forces to establish a structure that indeed builds a better country and a happier world. The worse education is, the worse the future will be. So, to educate is not only to teach the ABCs of earthly sciences, even if it is the most advanced Mathematics, Physics, Chemistry, Astronomy, etc. If there is no good nutrition for the Soul—enlightened by spiritualization, which means more than to educate, but to re-educate—, this ultra- nstructive learning will lead the Human Being without such good nourishment to direct his/her thoughts to increasingly destructive actions.
To educate is to transform, re-educate, under the auspices of Peace, Love and Justice, inspired with Kindness and, in this way, to sublime the character.
Without Instruction and, above all, Education, there is no tomorrow. Do you recall the Marshall Plan for Europe, of which I have already spoken many times? I highlight, for instance, Germany, in the West, and Japan, in Asia, with MacArthur (1880-1964), which recovered strongly. However, the production of these two countries—and many more—would have collapsed during that period and in any other as well, if a generation had not been prepared with in-depth education to serve as the base for others.

Affection and Respect
Much is said about violence in schools. If a student goes there to learn and expand his/her own reasoning in order to become capable of absorbing the lessons necessary for his/her technical formation, parallel to this, the best possible care of one's feelings should also be taken into due consideration.
Affection for children and respect for youth is similar to a machine operating: in one of the gear wheels is the mind, logic; and on the other, the Soul, feelings, which prevents us from becoming more and more like savages! See now, the teeth of the wheel engage with those of another wheel making the mechanism move. However, if you do not put into that gear the oil of Fraternity, of Solidarity, of Mercy, of Compassion, then everything stalls, locks, creates rust and fails!

Paramount function
Have any of you ever seen a machine work well if it is not properly lubricated? What is Humanity? It is like an extraordinary engine that needs to be treated with the oil of feeling that comes from God, when He is understood as Love, therefore Charity. And do you know what its gear wheels are? Us! We are not pieces of metal that become rusty, unless we are infected by paralyzing idleness.
That is our paramount function: to be instructed, educated, re-educated, in order to efficiently instruct, educate and re-educate.
That is why Education, when correctly applied, sets free. And with Ecumenical Spirituality, it sublimes.

To see beyond the intellect
In an interview I granted on October 10, 1981, to the experienced Italian journalist settled in Brazil, Paulo Rappoccio Parisi, I declared that in the Legion of Good Will we strive for Education and Culture allied to the illuminating action of Ecumenical Spirituality. By the
way, in order to achieve a sublime synthesis between the brilliance of the intellect and the Luminosity of Spiritual Knowledge, the LGW pioneeringly advances when it brings to the classrooms—as we have seen with the Ecumenical Citizen, or Solidary Citizen Pedagogy, and the Pedagogy of Good Feelings, of Affection (for children assisted by the LGW) being consolidated in the Organization's schools—a training for ethical discernment, aiming at Eternal Life, and more important, a training in accordance with the real challenges that exist on Earth. As in Cartesian geometry, it is necessary to make material Education (the x-axis or the abscissa axis) find the knowledge derived from the highest levels of Divine Wisdom, which is Love (the y-axis or the axis of ordinates). A sage understands and uses intelligence, the intellectual faculties, the technical or specific knowledge in favor of Human Beings. Nevertheless, there are many highly intelligent people in this planet practicing evil deeds. By any chance, is a person who causes harm to his/her fellow creature, wise? Of course, not! Thus, may we acquire Wisdom from Jesus, who, as a Master in Israel—and hundreds of years later was considered by Islam as one of the most respected prophets— washed His brothers' feet, according to John's narrative, chapter 13 from the fourth canonical Gospel. Solomon, in Proverbs 16:16, wrote: "How much better to get wisdom than gold, and to get insight rather than silver".
And then, we will be on the right path to enlighten the Spirit under a Light that does not produce shadows: the Light of God, understood, I repeat, as Love. Never as an anthropomorphized god, who was repudiated by Albert Einstein (1879- 1955). Or, for those who do not believe in Him, the light of the most sublime feelings that justify the survival of the human race, even after so many people have spent centuries and centuries, lato sensu, insensately governing it. But not only those who live in palaces govern in an imprudent way. (...) At the entrance of the LGW's Educational Institute in São Paulo, at its schools in Brazil and abroad, the following motto is clearly shown: Here one studies—Brain and Heart are formed. One needs the other.
Inspired on the Gospel of Jesus according to Matthew, chapter 18, verse 10: "See that you do not despise not one of these little ones…", Emmanuel, under the subheading "Children", in his book Fonte Viva, received by automatic writing by Francisco Cândido Xavier (1910-2002), Wrote the following:
"Children
"When Jesus advised us not to despise the little ones, He expected from us not only providential measures relating to bread and clothing.
"It is not enough to feed hungry little mouths or to cover freezing little bodies. It is essential to afford a moral shelter that provides the reborn spirit with a working atmosphere necessary for its sublimation.
"Many parents ensure the material comfort to their little ones but they abandon their souls to a regrettable situation. "(...)
"So, do not despise a child, abandoning it to an animalized instinct.
"(...)
"A meal is important for the development of an individual. However, we must not forget that 'Man shall not live by bread alone'.
"We must remember the nourishment of the little ones through our behavior and examples, warnings and corrections in due time. To morally abandon a child today means to condemn this child to feel contempt for itself, for the tasks it will have to perform in the future".
To this purpose, in a document we sent to the United Nations on the occasion of the UN Commission on the Status of Women, held in March 2009, I reaffirmed that world stability begins in the hearts of children. That is why, at the LGW, we have been applying for so many years now, what we call the Pedagogy of Affection and the Ecumenical Citizen Pedagogy. (...)The affection that inspires our pedagogical model, taken in its highest sense, is, besides a lofty feeling of the Soul, a political strategy, equally understood in its most elevated nature, in consonance with Social Justice, as a survival strategy for individuals, peoples, and nations. Human Beings—therefore citizens, among them the hopeful young ones—are much more than a bag of flesh, bones, muscles, nerves, and blood. They love and suffer. They dream, wish, create and get frustrated, and, despite everything, they continue, they forge ahead... Besides laws, they deserve respect so that obscure privileges are never established and so that these laws can be fulfilled for the benefit of all (…).