Education to Eradicate Poverty
While effective education desired by all those of common sense does not prevail, any nation will suffer the captivity that the lack of preparation imposes upon itself.
My greetings to the Heads of State, delegations, international agencies, civil society organizations, and everyone participating in the 2017 High-Level Segment of the United Nations Economic and Social Council (ECOSOC), which will discuss the important topic "Eradicating poverty in all its forms and dimensions through promoting sustainable development, expanding opportunities and addressing related challenges."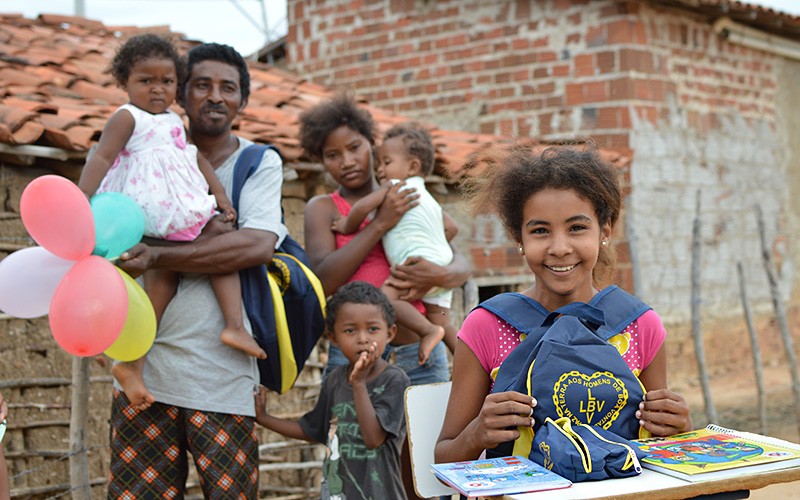 The contribution of the Legion of Good Will (LGW) to the debates is to highlight the monumental value of Education, Peace, and true Charity to achieve this bold goal for the progress and well-being of people.
UNESCO Report on Education and Poverty
We have been arguing for decades that the major outcome to be achieved right away lies in education! Education and Culture with Ecumenical Spirituality for the people, since early childhood—with the Pedagogy of Affection and the Ecumenical Citizen Pedagogy—are among the greatest concerns of the LGW, along with its much applauded Human and Social Work. In these almost 70 years of solidary activities, the Organization has transformed millions of lives for the better, based on an educated intellect and, above all, the wisdom of the heart. As I had the opportunity to point out to the notable former President and Prime Minister of Portugal, Mário Soares (1924-2017), while effective education desired by all those of common sense does not prevail, any nation*1 will suffer the captivity that the lack of preparation imposes upon itself.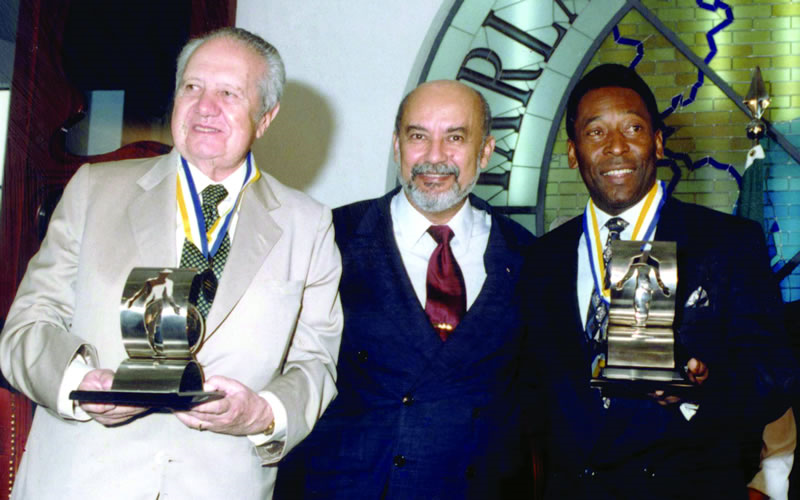 The United Nations Educational, Scientific and Cultural Organization (UNESCO) conducted important research that monitored the relationship between Education and the eradication of poverty from 1965 until 2010. The recently published paper "Reducing global poverty through universal primary and secondary education" reveals on page 11: "Achieving universal primary and secondary attainment in the adult population would help to lift more than 420 million out of poverty, thus reducing the number of poor worldwide by more than half. The effects would be particularly large in sub-Saharan Africa and Southern Asia, where almost two thirds of the reduction are expected." As stated by UNESCO, "if current trends continue, of the 61 million primary school age children currently out of school, 17 million will never set foot in a classroom."
These data are very relevant for drawing everyone's attention to the responsibility of not only combatting effects, but acting on the causes, which will lead to more solid and sustainable results in the fight against the misery that shamefully still prevails on the planet.
The Union of All for the Good of All
Sustainable development is one of the biggest challenges faced by emerging nations or by those that have already reached the highest level of material growth in their economies. However, if it is our heartfelt wish to see progress shared with everyone, we believe that solidary development must, above all, enlighten the actions of the Earth's inhabitants—from the highest to the lowest—and of their future generations who live on our collective home. Therefore, the planet demands something more than an effective public policy; it demands the commitment of a new conscience, based on principles that guarantee the continuity of life and human coexistence above all other interests. This awareness fosters joint efforts between nations that aim to urgently help people who are in need of someone who will stretch out their hands to them.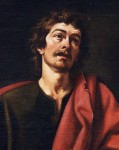 Jesus, the Divine Economist, in turn, offers us a new path built on the eternally renewable bases of the Spirit, the perpetual motion, the curule of planetary development. In the Gospel of the Ecumenical Christ, the Heavenly Statesman, according to the writings of John 13:34 and 15:13, we find:
A Word of Peace
Jesus said: "A New Commandment I give you: Love one another, as I have loved you. . . . There is no greater Love than to lay down his own life for his friends."
Good terms can always be agreed on when individuals are loyally engaged in the cause. This has made civilization, at least as far as we can see happening, miraculously survive its worst times of madness. The wisdom of the Talmud gives us this practical message:
"Peace is to the world what yeast is to dough."
Eradicating Poverty: A Matter of Economics or Conscience?
For a long time now I have been warning that Solidarity has expanded itself from the luminous field of ethics and presents itself as a strategy, so that human beings may achieve and guarantee their own survival. To combat the globalization of poverty, we counterpose the globalization of Fraternity, which spiritualizes and ennobles the Economy and disciplines it in a solidary way, as a strong instrument for reacting to the pseudofatalism of poverty.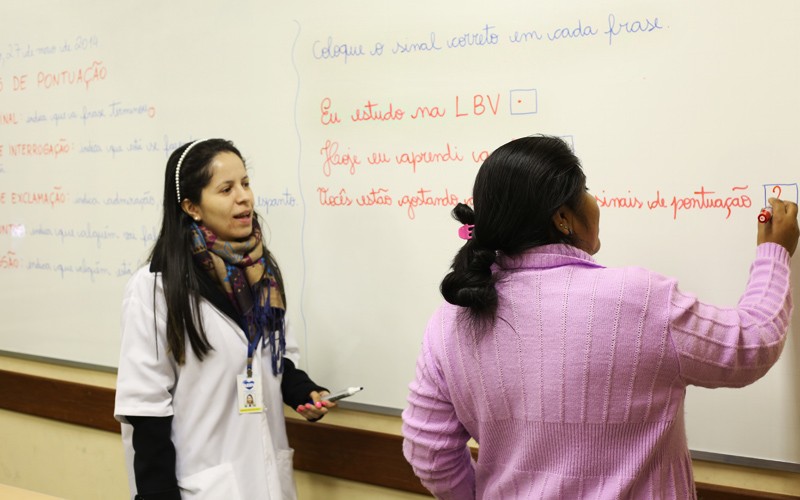 Hence the indispensable value of Charity. And observe that the argument that Charity solves nothing is not new, having been defended by some who attribute to it—believe it or not—the maintenance of the status quo, in which poverty and misery are merely masked by inefficient welfare actions.
This type of stance, however, lacks an understanding of the true role of Charity when it comes to improving the living conditions of populations. Those who defend the inoperable nature of it, even though they are wrong, draw attention to combatting the inertia and cowardice of many who, being able to help encourage people to grow socially, prefer to avoid the issue and tackle it by way of their meager and miserable handouts. Although for those who are hungry, any help is welcome.
Prophet Muhammad (570-632)—"May the Peace and blessings of God be upon him!"—said:
"You will never attain to righteousness unless you spend (in charity) out of what you love. But what you spend, of that Allah is aware."
Improving Human Beings
As we work to eradicate poverty and promote prosperity for populations, it is essential that we fist change the mindset of human beings. But on what basis? On the basis of the Spirit, as long as it is not considered to be a mere projection of the mind. Before anything else, it is necessary to fully trust people's capacity. And what is more, we need to see human beings with Goodwill if we want to educate them to be honest, happy, competent, and productive citizens in both national and global terms, by providing them with adequate opportunities. We must emphasize their virtues and, with effective education, correct what deserves being put right.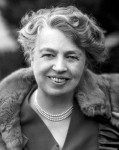 We are not asking for a sudden miracle, although nothing is impossible; what we want is the strengthening of an ideal to be established step by step until its extraordinary service is completed. To well define this kind of clash, Eleanor Roosevelt (1884-1962), the notable chairwoman of the UN Commission on Human Rights, assured:
"To achieve Peace we must recognize the historic truth that we can no longer live apart from the rest of the world. We must also recognize the fact that Peace, like freedom, is not won once and for all, it is fought for daily in more lands and is the result of many individual efforts."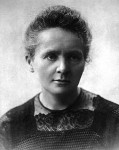 In addition to the power of reason, the much intended structural change must rely on the best of people's feelings. If not, it will continue to express the fanciful will which, at times, it was almost transformed into. There is an urgent need, therefore, to ally mind and heart. May our eyes behold the heights, but let our feet remain firmly planted on the ground. At the height of her perseverance, Madame Curie (1867-1934), winner of the Nobel Prize in Physics in 1903 and Chemistry in 1911, whose countless efforts and sacrifices led Science to gaining so many victories, asseverated:
"You cannot hope to build a better world without improving the individuals. To that end each of us must work for his own improvement, and at the same time share a general responsibility for all Humanity."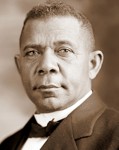 Renowned American educator Booker T. Washington (1856-1915)—first president of the legendary Tuskegee Institute who devoted his life to creating better living and development conditions for former slaves, their descendants, and indigenous people, for whom he also worked in favor of, above all in Education—wrote:
"There is no defense or security for any of us except in the highest intelligence and development of all."
It is obvious that today this applies to the entire human race, the Capital of God. This is undoubtedly something that the tireless Mr. Washington wished for, with his most profound ideals and whose Soul glimpsed a future in which racism, which I consider to be a social cancer, no longer exists.
Who Makes the Bread . . .
Economics cannot be the realm of selfishness. It is for the benefit of all people, for sharing the goods of planetary production in a decent manner. If this does not happen, however, it is because a spiritual and ethical change of mentality is necessary, especially through the prism of the New Commandment of Jesus, the Ecumenical Christ, the Divine Statesman, because it teaches us that we should love as He has loved us (The Gospel according to John 13:34). Otherwise, the predators of the multitudes may win the battle, which in due time and in like manner will consume them. Treating the popular masses with contempt leads to a multiplication of the desperate. Someone has certainly already concluded that whoever makes the bread should also have the right to it.
We shall see the day when the spirit of Charity will inspire the Earth's Economy, because the Light of God advances through the most hidden or sullen environments of human thought and action.
Inhumanity Generates Inhumanity
In my study entitled Cidadania do Espírito [Citizenship of the Spirit] (2001), I affirm that inhumanity generates inhumanity. This, in a nutshell, is the explanation for the current state in which various regions of the planet find themselves in. But with the wealth of our Spirit we can build a more significant tomorrow. However, no reform will be long-lasting if there is no sense of Charity, respect for human beings, and good command of people, guiding the heart.
Charity is the proof of the supreme power of the Soul in building better times for the material and spiritual life of countries and its people, the Citizens of the Spirit. Human Beings just have to learn once and for all to see this reality and develop a feeling of compassion allied with Justice. In this way, as ages pass, the world will heal the disease that for thousands of years has caused it so much harm: the insufficient attention it pays to the power of Fraternal Love, the "basic principle of human beings, the generating factor of life, which is everywhere and is everything."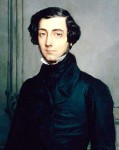 With regard to the sublime act of dedicating oneself to others and its social consequences, this is how French political thinker Alexis de Tocqueville (1805-1859), author of Democracy in America, expressed himself:
"Individual charity devotes itself to the greatest miseries, it seeks out misfortune without publicity, and it silently and spontaneously repairs the damage. It can be observed wherever there are unfortunates to be helped. It grows with suffering. . . . It can produce only useful results. . . . It alleviates many miseries and breeds none."
Identification with Goodness from North to South and from East to West

Reprodução BV

Jesus, Moses, Buddha, Onisaburo, Confucius and Gandhi.
While governments do not come up with "definitive answers" for poverty, may every human being, whether in a community or not, do more than he or she can—and not fail to do it—for his or her fellow beings, thus putting into action the powerful and associative spirit of Charity, which was extensively preached and lived to the fullest by Jesus, Muhammad, Moses, Buddha, Onisaburo, Confucius, Gandhi, and other luminaries of History, not only religious ones. Among them: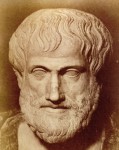 Aristotle (384-322 BC), Greek philosopher: "Happiness is living well and doing Good."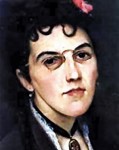 Anália Franco (1853-1919), Brazilian educator: "Let us educate and support those poor children who need our help, removing them from the trails of vice, making them useful and worthy citizens for the glorification of our country."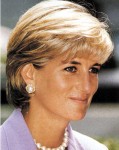 Princess Diana (1961-1997): "Everyone of us needs to show how much we care for each other and, in the process, care for ourselves."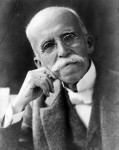 Rui Barbosa (1849-1923), Brazilian jurist, journalist, politician, and diplomat: "All those who give to the needy, all those who value the helpless, all those who help the afflicted, the wounded, and the sick, all of them are within the Gospel, whose substance is summed up in charity."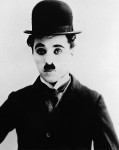 Charles Chaplin (1889-1977), actor and director of the English cinema: "Let us fight for a new world, a decent world that will give men a chance to work, that will give youth the future and old age a security."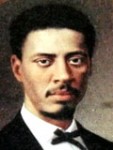 André Rebouças (1838-1898), Brazilian military engineer, inventor, and abolitionist: "Armed peace is to war as chronic disease is to acute disease; like a stubborn fever to typhus. All these diseases annihilate and kill nations; it's just a matter of time."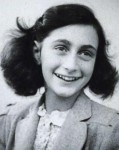 Anne Frank (1929-1945), young Jewish writer: "Everyone has inside of him a piece of good news. The good news is that you don't know how great you can be! How much you can love! What you can accomplish! And what your potential is! . . . How wonderful it is that nobody need wait a single moment before starting to improve the world."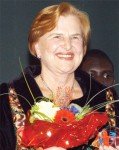 Dr. Zilda Arns (1934-2010), Brazilian pediatrician, sanitarian, and founder of the Pastoral of the Child: "Social work needs the mobilization of efforts. Each one collaborates with that which they know how to do or with what they have to offer. In this way, the tissue that sustains the action is strengthened and each one feels that they are a cell for transforming the country."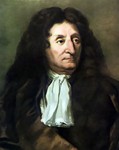 La Fontaine (1621-1695), French fabulist: "Love, love, all the rest is nothing."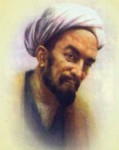 Saadi (1213-1292), Persian poet, whose verses are inscribed in a tapestry displayed on the entrance wall of the United Nations building in New York: "Human beings are members of a whole,/ In creation of one essence and Soul./ If one member is afflicted with pain,/ Other members uneasy will remain./ If you have no sympathy for human pain,/ The name of human you cannot retain."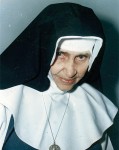 Sister Dulce (1914-1992), also known as "The good angel of Bahia (Brazil)," who was awarded the Commendation of the Order of Merit of Ecumenical Fraternity of the LGW's ParlaMundi (Solidarity category) in 1997: "If there was more Love, the world would be a different place; if we loved more, there would be less war. Everything is summed up in this: give the maximum of yourself to your Brother and then there will be Peace on Earth."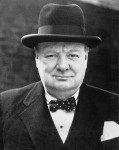 Winston Churchill (1874-1965), English politician and writer, Nobel Prize in Literature in 1953: "All the greatest things are simple, and many can be expressed in a single word: Freedom; Justice; Honor; Duty; Mercy; Hope."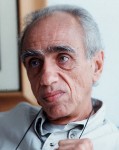 Herbert José de Sousa, also known as Betinho*2 (1935-1997), sociologist, who was awarded the Commendation of the Order of Merit of Ecumenical Fraternity of the LGW's ParlaMundi (Solidarity category) in 1996: "I can't be happy when faced with human misery. The end of misery is not Utopia."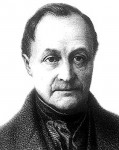 August Comte (1798-1857), French philosopher and sociologist: "Living for others is not only the law of duty, but also of happiness."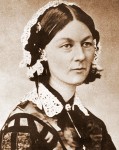 Florence Nightingale (1820-1910), English icon of nursing, always ended her letters with a saying that demonstrates her extreme concern for her fellow creatures: "It is charity to nurse sick bodies well; it is greater charity to nurse well and patiently sick minds. . . . But there is a greater charity even than these: to do Good to those who are not good to us. . . ."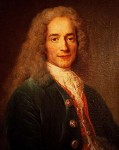 So "may all men remember that they are brothers," as Voltaire (1694-1778) exhorted. In his Treatise on Tolerance, François-Marie Arouet (the real name of the controversial French thinker) wrote: "Nature addresses herself thus to mankind: . . . I have given you hands to cultivate the earth, and a faint glimmering of reason to conduct yourselves by, and I have planted in your hearts a spirit of compassion, that you may assist each other under the burden of life. Do not smother that spark, nor suffer it to be corrupted, for know it is of divine origin. . . ."
Yes, my dear Voltaire, may this be so, from north to south and from east to west, because the historical time for Humanity to understand that the conservation of the planet depends on our truly civilized behavior is ticking away before our very eyes. These are not the words of a mystical seer, however respectable he might be, but a mere confirmation of reality. Never before has the message of comfort and hope been so necessary.
Conclusion
My dear and esteemed friends, may we, with the energy of our boldest ideals, fight diligently in the battle to eradicate poverty. Using much perspicacity, let us know how to take advantage of this strategic tool called Education with Ecumenical Spirituality.
The high aspirations that we carry within us will be the battering ram we use to expand the horizons of communities with courage, a spirit of initiative, and creativity, in facing up to all the serious world challenges of our time, so that we may live the longed-for Solidary Altruistic Ecumenical Society. Therefore, take care of the Spirit, improve human beings. And everything will be transformed for the better!
_______________________________________________
*1 Any nation . . . — On a visit to the World Parliament of Ecumenical Fraternity, the LGW's ParlaMundi, in Brasília, Brazil, in 1997, when the late Mário Soares saw inscribed on one of the walls there the thought of Paiva Netto, "While effective education desired by all those of common sense does not prevail, Brazil will suffer the captivity that the lack of preparation imposes upon itself," he enthusiastically (as was characteristic of him) turned to the president of the LGW and exclaimed: "But why only Brazil?! This is valid for the whole world!" And this is why Paiva Netto, accepting the suggestion of the Portuguese statesman, extended these words to anyone who wants to benefit from them in any country. On that same day, Mário Soares was awarded the Commendation of the Order of Merit of Ecumenical Fraternity of the LGW's ParlaMundi in the category Hors Concours, in a ceremony that also decorated the Athlete of the 20th Century, Pelé, in the Sports category.
*2 Betinho — Because of his fight against hunger, Paiva Netto gave him the nickname of "Solidary Citizen."