In Search of Balance
Now, more than ever, the existence of the Divine Solidary Love has become indispensable, because only it is capable of dispelling from the Earth the darkness of crime, poverty, and pain when understood and carried out in all its compassionate, fair and, therefore, effective power, not only in terms of Religion, but also through Politics, Science, Economics, Arts, Sports and by means of international relationships, from the simplest worker to the public man.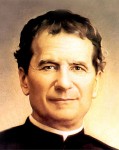 In fact, human beings, whether they know it or not, instinctively seek balance, which can only come from the exercise of Fraternity that, as Don Bosco (1815-1888) lamented, is the great forgotten aspect of the trilogy of the French Revolution (Liberté, Égalité, Fraternité), so much so that its position is at the end of the reformist motto, when it should be in the forefront. That is why things happened the way they did, with so many people being guillotined. . . .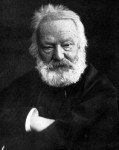 There was every reason then for the noted writer Victor Hugo (1802-1885) to declare: "Without Fraternity there can be no Peace."
Peace Can Only Be Built With Tolerance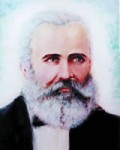 The inspired French poet is absolutely correct. Therefore, let us not abandon the practical measures for building this new, fraternal society, for, as the Spirit Dr. Bezerra de Menezes (1831-1900) reveals, through the psychography of Chico Periotto: "Peace, the long desired Peace, is the dream of all of us in the Spiritual World and on Earth. Peace can only be built with tolerance. It is impossible to believe that the path of war, hatred, and violence can generate true Peace. But the world goes down unexpected paths. Thus, it is really important to follow the path of Ecumenism and fraternization between countries."