"It's Time to Begin"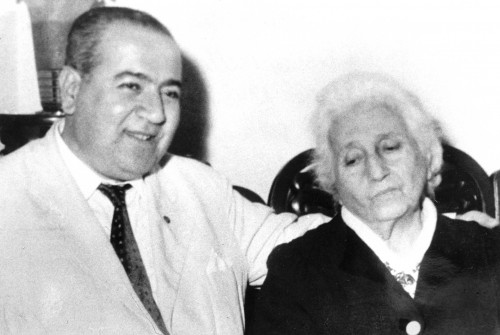 On January 6, 1948 (Three Kings Day), the seed of the Legion of Good Will was planted. It was officially founded on January 1, 1950. Journalist and radio broadcaster Alziro Zarur (1914-1979), at the time one of the greatest names in Brazilian radio, when attending a spiritual session meeting in the city of Rio de Janeiro, Brazil, at the invitation of friends, received a message through the respected medium Ms. Emília Ribeiro de Mello, that would change his destiny and, from that time one, the destiny of millions of people in need of spiritual and human assistance: "My brother, Saint Francis of Assisi was there at your side the whole time and he tells me to tell you that it's time to begin what was agreed."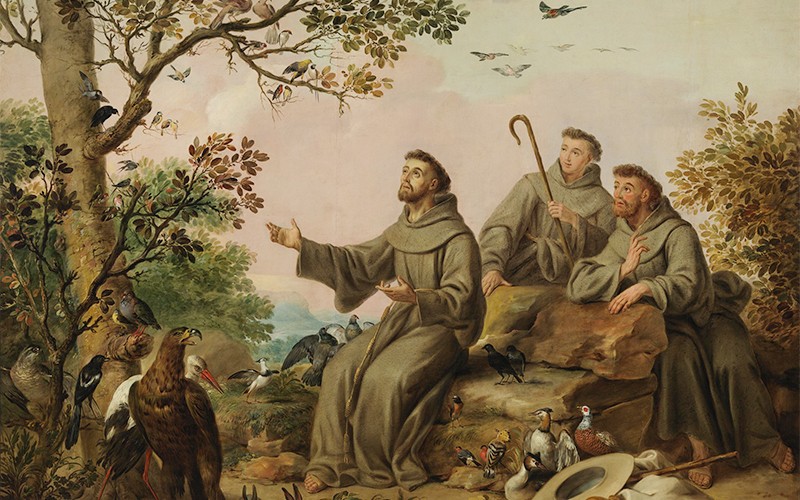 "I Fioretti"
Zarur narrates that at the time he lived with his mother, Mrs. Ássima, in Engenho de Dentro, of which he had great memories. He used to travel by Bataclan-style tram, Piedade, 77. So that night (it was almost 11 p.m.) after the session meeting he thought: "Good Lord! I've got 3,000 books and I don't have one by Saint Francis of Assisi! How's that possible?! (...) Well, when I arrived home everybody was already sleeping. I went to my library and began to look at my books, one by one. Suddenly I saw a white volume. Then I said: What book is this? When I took it out, it was written 'I Fioretti', by Francis of Assisi. But when I opened it, I got the biggest shock, because there was written in my own handwriting: 'Alziro Zarur, 1933'. See how astonishing! I'd bought that book and it had remained there for 15 years, waiting for me to be [spiritually] called. See how miraculous that is! How everything comes already written down! (...) I finished reading it at 6 a.m. For six hours my attention was fully absorbed. But when I finished reading the work of our Patron Saint I clearly remembered the There Above treaty. The combination was the LGW, the Religion of the New Commandment as the common denominator of the Brotherly Religions. That's why I began by preaching precisely this thesis: there can be no Peace for the world if religions don't have Goodwill between themselves."
Testimony of Chico Anysio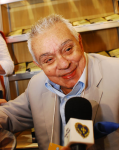 One of the several Brazilian personalities who witnessed the transformation that occurred with Zarur was the renowned Brazilian actor, comedian, writer and artist Chico Anysio (1931-2012). In an interview with the Super Good Will Communication Network he revealed: "I'm also part of a very select group of people to whom Alziro Zarur talked about the Legion of Good Will for the very first time. I was a radio actor from Mayrink Veiga and had already left Guanabara. Our director in the radio theater was Zarur. On that particular day we'd rehearsed a chapter of a soap and it must have been about 6:30 when he arrived, saying that he'd received a divine message. (...) And nobody made fun of him.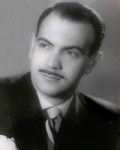 Everyone understood that there was a great truth in him, because Zarur was a very serious person, someone who was very resolute (...). And he was very tense. He couldn't do the rehearsal. Who did it was Urbano Lóes (1917-1980). After the rehearsal we all went to see how he was; everybody liked Zarur. But we all noticed that it was something over and above a medical need he had. There was a light shining within him (...). From then on he became transformed. So I was the first to know about this."
These facts invite us to reflect on the action of Spirituality in our lives.