Without Young People There is No Future
In the Legion of Good Will (LGW), we do not encourage an environment of conflict between generations. On the contrary, we ally the bountiful energy of young people with the wealthy experience of older people. And the people gain from this.
We are constantly reminding the youth that one day they will also have white hair. In the same way, we fraternally talk to the elderly, reminding them that they were once young. . . It is very important not to forget this. . .
Young people will also grow old. . . If you want to maintain the same spirit of hope, the same youthful features, despite the natural lines of time and the always beautiful white hair, practice Goodness. There is no other way. It is the Spirit that strengthens our vitality, which grants us the eternal beauty of sympathy. A clear conscience is the best cosmetics.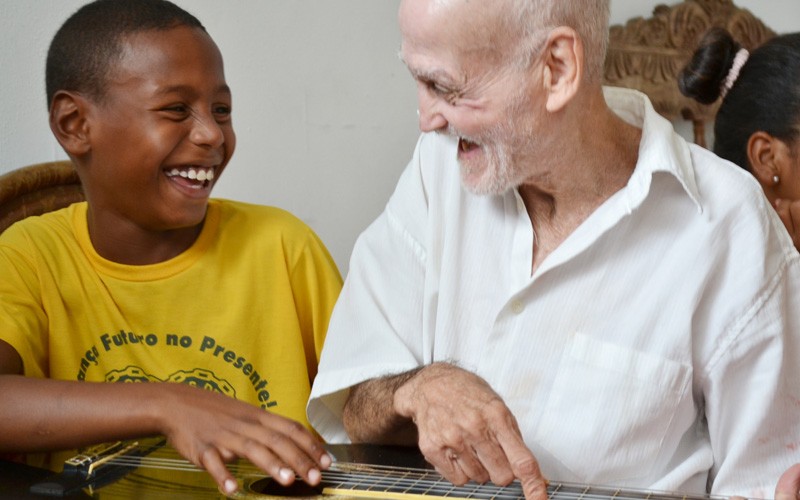 It may seem to be a paradox, but the country that does not protect its elderly does not believe in a future for its youth. What is a nation other than its component parts? If young people have a future, they will grow old. They will live longer. They will retire. . . A conviction rooted in the immediate enjoyment of things is a demonstration of one's disbelief in tomorrow. There are those who while still young think: "Let's live now, before everything ends! And those who manage to resist longer, I don't give a damn. . . ." There is no exaggeration here. This is what we see. It gives the impression that many of those who are enjoying the vigor of youth ignore the possibility of even reaching a decrepit old age. But they may get there. . . There is no future without young people. There is also no future without old people. A young person is someone who has not lost his or her ideals.