The danger is real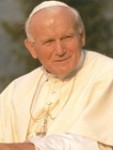 The risk of a Third World War is no illusion. Humanity courts death. One only has to remember the way it mistreats its own dwelling. Peace is almost nothing more than a figure of rhetoric. For a large part of human history, the period in which it has prevailed is extremely small. If there has ever been true peace in this world . . . It has only managed to live in the soul of some of the blessed. This is undoubtedly why Pope John Paul II (1920-2005) in a memorable speech in the 1980s warned that "the danger is real."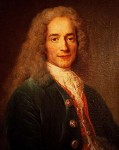 Harmony between religious people is the first to be conquered. The peace of mind of earthly beings created by a new ecumenical stance, inasmuch as it is highly fraternal, predicts social peace, a peace between institutions and the so longed-for world peace, under the protection of the Heavenly Father, the greatest diplomat in the history of this world, notwithstanding our recurrent bad use of freewill. For those who laugh at this reality, a small recollection from skeptic Voltaire (1694-1778): "If God did not exist, it would be necessary to invent him."
John Kennedy and peace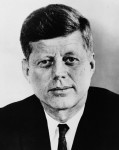 Many nations are not directly involved in the armed conflicts that plague us, but all of them suffer the oppression of fear or of poverty, because of the violence of the new arms or the global misappropriation of funds for the death industry, in detriment to the just economy that creates instruction, education, spiritualization, security, food, and health for people. Therefore, war offends all of us in these times of rapid communication and storms of information, which threaten to short circuit our brains with their thunder and lightning. This is why I want to include in this talk we are having the quote of John Kennedy (1917-1963): "But arms alone are not enough to keep the peace—it must be kept by men. . . . The mere absence of war is not peace."
Earth will only discover peace when it experiences spiritual love and learns how to recognize the divine truth. But the divine truth of a God who is Love, not the truth of a brutal and vengeful being, invented by human foolishness.
In fact the danger is still very real. And we, like fools, are in the midst of it all, getting hit and not knowing where it came from. Quousque tandem, Catilina?
It is essential to stress the proposals and actions of true understanding. The conflict route will be bitter medicine for people.
That is what why we must not lose hope. Let us keep on working "for a better Brazil and a happier Humanity." That is the direction toward victory. And this is not a simplistic argument. Life teaches us, but how many of us learn in time?
The solutions to the serious problems of our society require us to duly value God's Capital, that is, human beings and their Eternal Spirit. If not, we shall end up facing a greater world conflict than the two great wars of the 20th century which, analyzed historically, can be classified as just one war divided into two parts. May God spare us from the third!