God, Equation and Love
The contradiction between divinity and science never really existed.
The greatest obstacle that comes in the way of a major embrace between Religion and Science, these two sisters, is the continuous view of an anthropomorphic god in the realm of knowledge that impairs not only the laboratory but the altar as well.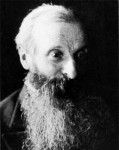 Guerra Junqueiro (1850-1923), combative Portuguese poet who to this day is cause for much controversy or a fearful silence, celebrates the Divine God in opposition to a human, vengeful and bloodthirsty god in these touching verses written for The Blackbird (originally called, O Melro), when an old Abbot, moved by the death of the bird, with whom he contended daily, and its offspring, exclaimed:
"(...) All that exists is immaculate and sacred!/ In all misery there is the same weeping/ And in every heart there is the same outcry./ God populated the entire universe with souls./ In it, everything that lives also laughs, sings and cries.../ Everything came up from the same mud,/ Purified by the same dawn./ Oh, sacred mystery of existence, / Only today do I perceive you,/ When I see that the soul has the same essence,/ Through pain, love and through innocence,/ Whether it protects a cradle or a nest!/ Only today have I realized that in every creature,/ From the most beautiful to the most impure,/ In a dove or in a wild beast,/ God lives, God dreams, God whispers!... (…)/Oh, God is even greater than I imagined..."
Right was the Abbot introduced by the author of A Musa em Férias [The Muse on Vacation]: "Oh, God is even greater than I imagined…"
He has no human form. So this is not about the very restrictive way in which some still think of Him. The Human Being cannot see Him yet, but can feel Him every time he truly loves and likewise moves away from Him every time he hates. God would be, poetizing, a Sublime Equation where the result is Love.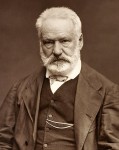 Since the Universe represents a poem of vast proportions celebrating action and beauty, this apology of Eternity written by the great French thinker Victor Hugo (1802-1885) fits well into this account:
"Everything is in motion, struggling and gravitating;/ Everything evaporates and elevates and lives and revives;/ Nothing can remain in mute obscurity./ For the exiled soul, the path is all eternity,/ that seeks the heavens that beckon to us all./ For the amenable, the burning flame of the ordeal is lessened./ Shadows turn to dawn,/ men and beasts into angels refine themselves;/ and through atonement, the leveling ladder,/ of which one part is darkness and another is light,/ unceasingly, under a serene and beautiful blue sky,/ pain and pleasure rise up into the universe".
The forefront of a Science that will elevate the Human Being to higher forms of reasoning, inconceivable today for the majority, turns its eyes towards Spirituality.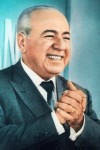 Alziro Zarur (1914-1979) made a selection of quotations from several enlightened minds of science in his Proclamation of the Religion of God, among them: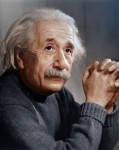 Einstein (1879-1955) — "He who considers his own existence and that of his fellow men without meaning isn't just unhappy: he is almost unfit for life itself".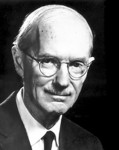 George Davis Snell (1903-1996) — "If a Universe could create itself, it would embody the powers of a Creator and we would be forced to conclude that the Universe is God".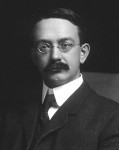 Edwin Conklin (1863-1952) — "The probability of life springing up by chance is comparable to the probability of an unabridged dictionary resulting in an explosion of typography".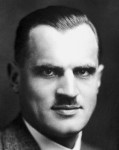 Compton (1892-1962) — "There cannot be any conflict between Religion and Science: the latter is just a qualified method of verifying the Truth".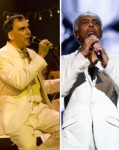 Former Minister of Culture, Gilberto Gil, with his notorious sensitiveness, produced the following verses in partnership with singer/songwriter Arnaldo Antunes: "Science doesn't advance/ Science reaches/ Science itself".
How much grandeur the God-Science offers to our investigative common sense!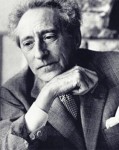 The restless film director Jean Cocteau (1889-1963), with a great deal of spirit, invites us all to be bolder: "For not knowing it was impossible, he just went out and did it".
Knowledge knows no boundaries. What would be of us without Science?!