The political message of the Gentle Miracle
An impromptu speech given by Paiva Netto in the 80's
José Maria Eça de Queiroz (1845-1900) is acknowledged by many as Portugal's greatest novelist. The author of The Illustrious House of Ramires, an acid critic of the society of his time, he wrote one of the most moving pages of world literature. However, few reached its political message.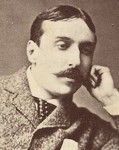 In times of great materiality, in which the Human Being, choked by violence, begins to pronouncedly seek succor in Divine Support for the private and collective despair one suffers, it can only do him/her good while one patiently awaits for earthly solutions, to recall the plea of a little one which was granted by one of the greatest symbols of Solidarity we know of:
"At that time Jesus had not yet left Galilee, on the banks of Lake of Gennesaret; but the good tidings of His miracles had already reached Shechem, a rich city amidst vineyards in the country of Samaria. Now, close to Shechem, in a shack lived a widow, the most unfortunate among all, who had a sick child taken by fever in her arms. The filthy floor within wasn't whitewashed neither did it offer a pallet of soft grasses. There was no more oil to burn in the red mud lantern. There were no grains in the vat and the household's grain mill was silent. In Israel these were cruel signs of infinite misery. The poor mother wept, crouched in a corner. On her knees, wrapped in rags, pale and trembling, the suffering child lay asking her, in faint whispered voice, to call this Rabbi of Galilee of whom he had heard of near Jacob's well, one who loved children, that fed the crowds and cured all human illnesses with a caress of His hands. And the mother replied in tears:
"How do you expect me, my son, to leave you in search of the Rabbi of Galilee? Obed is rich and has many servants, I have seen them pass and to no avail did they seek Jesus in every corner of the city, from Chorazin to the country of Moab. Septimus is strong, he has soldiers and I also saw them pass asking for Jesus without ever finding Him, from Hebron to the sea. How can I leave you then? Jesus is far away and pain is our only companion. And of course, the Rabbi who reads in the new Synagogues has no ears for a mother from Samaria that only knows how to pray, as in the old days, atop mount Gerizim.
"The child with its eyes closed, pale as in death, murmured the name of Jesus and his mother in tears continued: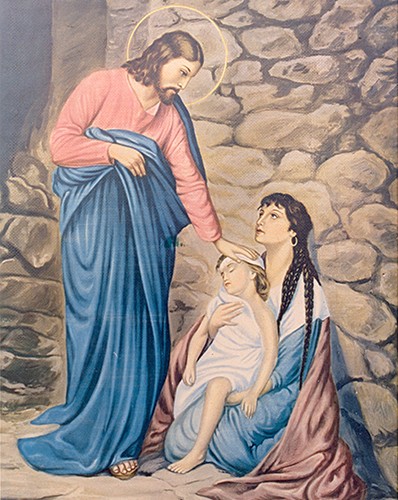 "So what would be the use, child of mine, to leave you here in a quest to find Him? The roads of Syria are long and short is the pity in the hearts of men. Seeing me so poor and alone, the dogs in the street would come and bark at me at the gates of couples. Jesus must be dead and with Him any hope for the unhappy.
"Pale and languid, the child murmured once again:
"Mother, I would like to see Jesus of Galilee!
"And soon enough, opening the door quietly there was Jesus smiling and He said: 'Here I am!'"
The Gentle Miracle was printed for the first time in Moderna magazine in 1898. Its message, however, remains timeless.
He did His part
Even away, Jesus came and fulfilled His promise to respond to the appeal of a child. Today there are no more distances. Nevertheless, what is this world but a sick child after centuries of belligerence? One must come closer to the forgotten souls of all people. Peace over the Internet that is, in a sense, part of the altered nervous system of the technological society.
* * *
A Meditation of Good Will
Once a reporter asked me if I believe in miracles. I replied that I did. The phenomenon exists. Only they are not miracles, or in other words, they are not facts that violate natural laws. Rather, they are things that will be explained scientifically tomorrow without denial of the Divine Power that hovers above all fallacies of human envy that childishly refuses to admit any wisdom above its own.