Learn more about the Temple of Good Will
The Temple of Good Will (TGW) is an ecumenical monument located in Brazil's capital. It was conceived and built by José de Paiva Netto, President of the Legion of Good Will (LGW), who inaugurated it in October 1989. Every year it receives more than one million pilgrims, making it the most visited place in the city, according to official data from the State Secretariat of Tourism of the Federal District (SETUR). Acclaimed by the people as one of the Seven Wonders of Brasília, the TGW is part of the Legion of Good Will's Ecumenical Complex, together with the World Parliament of Ecumenical Fraternity, the LGW's ParlaMundi.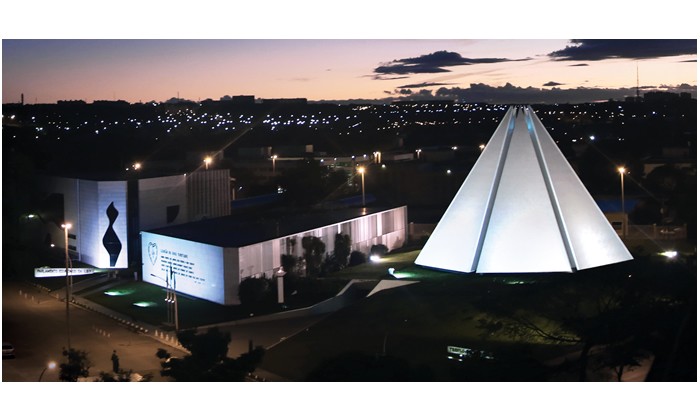 .
Known as the Temple of Peace, it is a mystical and spiritual icon. Its doors are open day and night to serve the needs of its visitors searching for a place to pray or meditate freely, according to their beliefs. It has at least 12 main rooms that combine spirituality, culture, art, ecology, and mysticism. The distinguished architecture arouses curiosity, as it has proportions and measurements linked to the number of perfection (7) and to the number 1. The Monument is in the form of a pyramid, with 7 sides, and 21 meters high. Each detail in its plan has a reason for being.